Corporate Profile
Name
SIGLEAD Inc.
Establishment
February 5, 2007
President
Atsushi Esumi (President & CEO)
Headquarters
1-38-10-203 Nakagawachuo Tsuzuki-ku
Yokohama-city Kanagawa 224-0003, Japan
TEL/FAX
+81 (0)45-509-1885
E-mail
info@siglead.com
Website
http://www.siglead.com
Paid-in Capital
183.76million Japanese Yen
Director

Atsushi Esumi
Ichiro Myochin
Kazuo Migita
Yuichiro Saito
Business

R&D of signal processing algorithms
Design and sale of signal processing LSI
Development and sale of IP(Intellectual Property)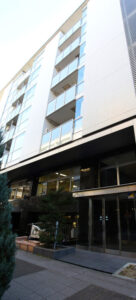 Access
Headquarters
1-38-10-203 Nakagawachuo Tsuzuki-ku
Yokohama-city Kanagawa 224-0003 Japan
Yokohama Municipal Subway Blue Line/Green Line "Center-Kita" Station
Corporate Identity
Siglead is an innovative R&D-oriented company with world-class signal processing LSI technology at the core of its business.
Siglead is an innovative R&D-oriented company that aims to achieve sustainable growth based on its technological capabilities.
Management policy
Siglead's ultimate goal is to share excitement and inspiration by providing products that maximize customer satisfaction.
Siglead practices management that respects the individual and at the same time fulfills its corporate social responsibility (CSR).
Siglead is committed to the development of world-class products. We will form a group of independent engineers, each of whom possesses a high level of technical skills.
Siglead will form a group of independent engineers with high-level technical capabilities. Siglead will establish a cyclical in-house development system as follows.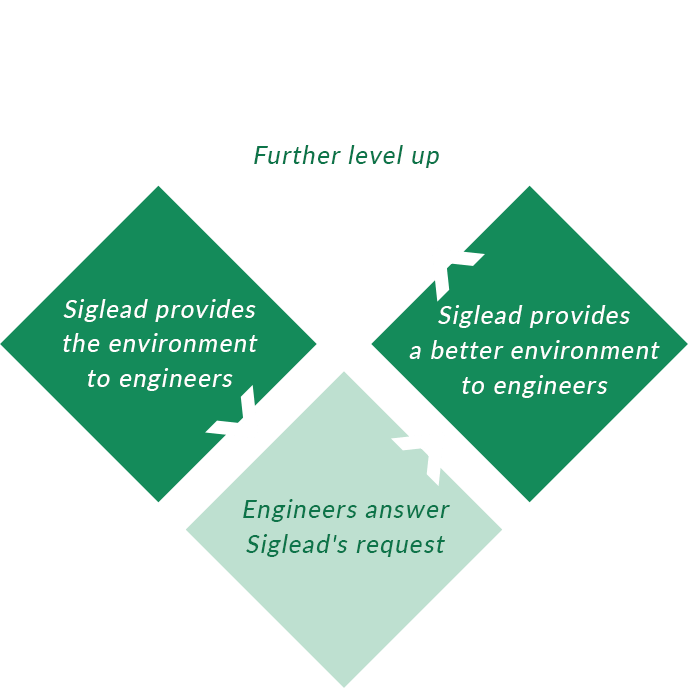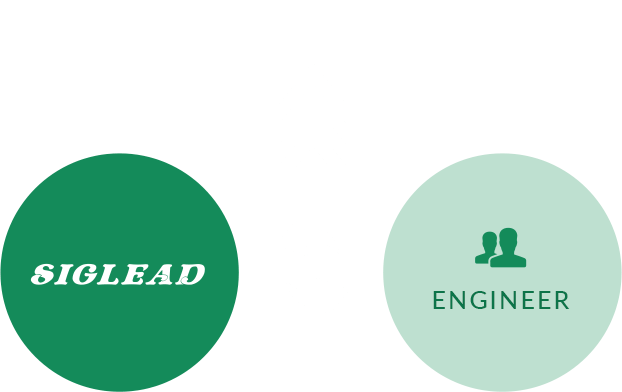 Organization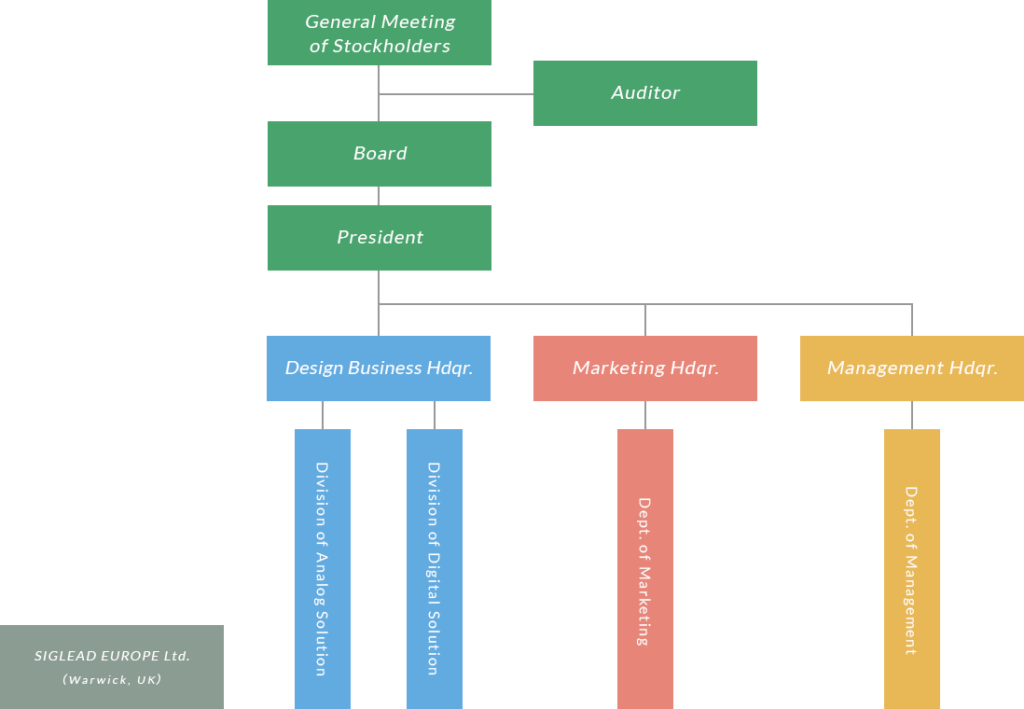 Management Team
Atsushi Esumi
President & CEO
Graduate school of Kobe University, Toshiba, ROHM Co., Ltd.
Long term experience on R&D of HDD signal processing and development
of HDD R/W channel LSI. He also plays the role of CTO.
---
Ichiro Myochin
Executive, Marketing & Management
NEC IC Micon Systems, Mikasa Trading Co., Ltd. Holding the experience of
ASIC development and sale. In 2004, joined in System Solution Inc. as a
executive, successfully achieved the establishment of the company.
---
Kazuo Migita
Executive
His extensive experience at several major electronics companies has given him a global perspective on sales and marketing, and he is primarily responsible for sales strategy. Currently, he works for Foxconn Japan Inc.
---
Yuichiro Saito
Auditor
After working for Toyotsu Syscom, SanDisk, and other companies, established Solabo Corporation. He is the current representative director of Solabo. He has a wide range of strengths in semiconductor manufacturing, marketing, and business management.
---