This will introduce a swappable socket board that was newly developed based on customer requests.
Conventional product (Sub board)
As shown in the figure below, the conventional product had a configuration in which 16 sockets were mounted directly on the board.
This is called a sub-board
The 16 installed sockets are of the same type.
Compatibility with different types and new sockets is done in units of this sub-board.
Even if the socket replacement or repair is only for one location, the subboard must be returned to us.
Swappable Socket Board
Concept
A configuration with good cost performance that meets the following requirements.
A few sockets of the same type are sufficient except for mass production applications.
Prepare several types of sockets to support memory evaluation of various shapes.
Develop and add socket boards that support new memory at low cost.
Replace and restore a broken socket (board) in a short time.
Therefore, we made the socket board independent from the sub board and made it detachable.
Various types of socket boards (BGA63, 100, 132, 152, 272, 316…) are available.
We also accept new development.
 The basic shape of the board is the same even with different sockets. So, It is also possible to mix various socket boards.
Universal Sub board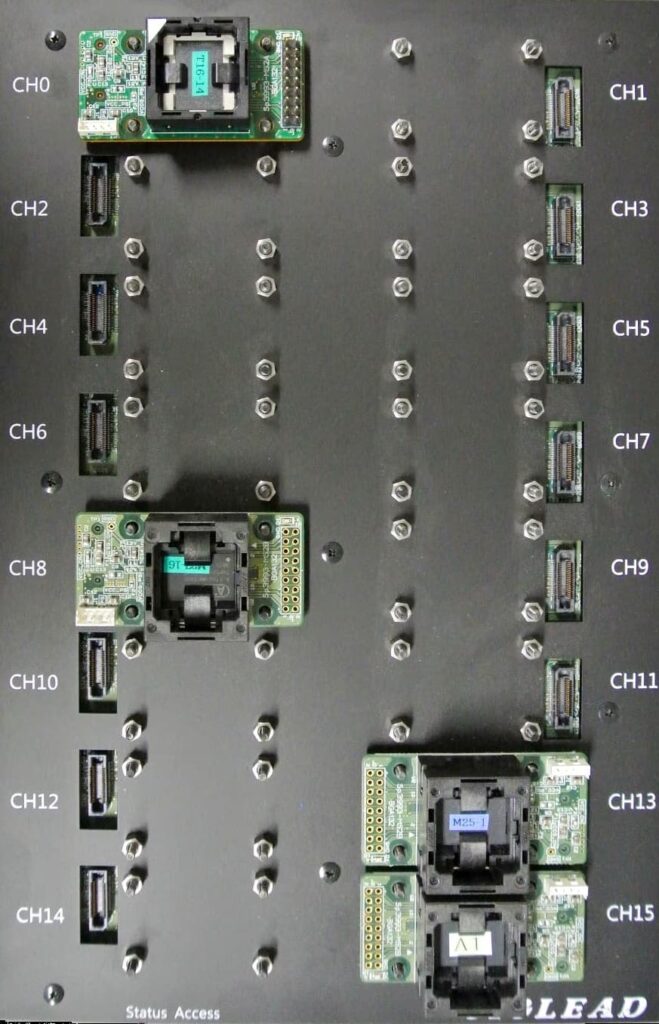 Socket board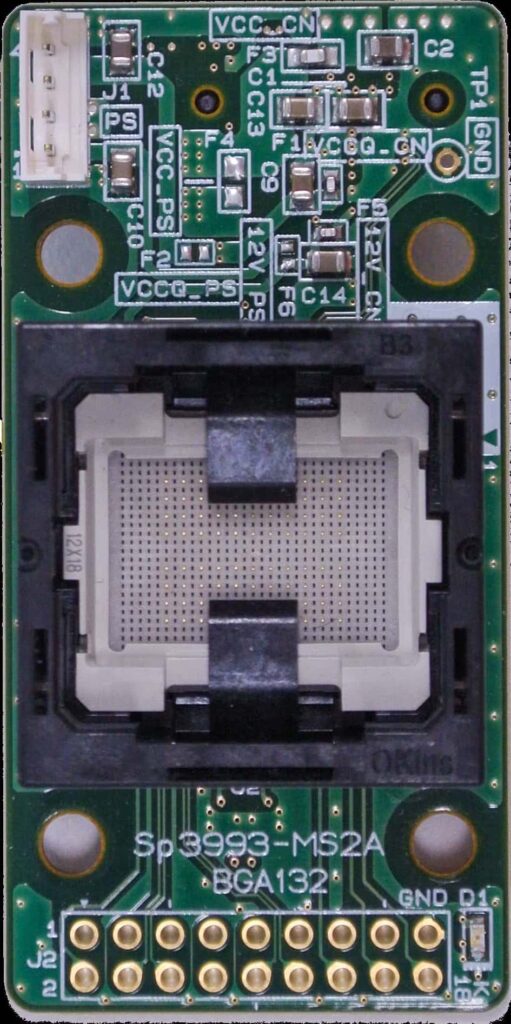 Other Benefits
1.  It is easy to monitor the main signal lines of the Memory Chip.
Main signal lines can be monitored on through holes on the board.
It is also easy to implement check terminals.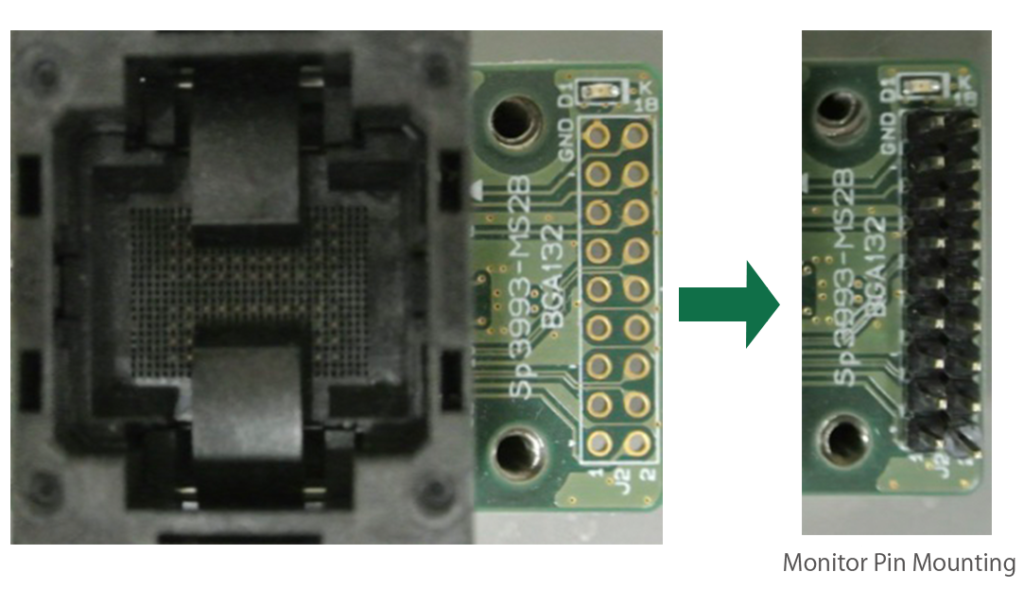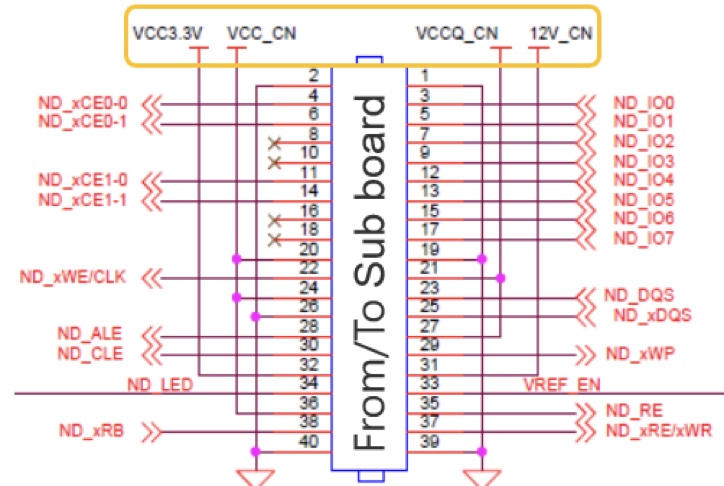 2.  Current monitor
Vcc, Vccq, and Vpp currents can be measured with a simple modification.
The figure below is an example of Vcc, but the same applies to Vccq and Vpp.
We also accept remodeling if you order.
In addition, his SigNAS-C with a current sensor is under development to improve user convenience.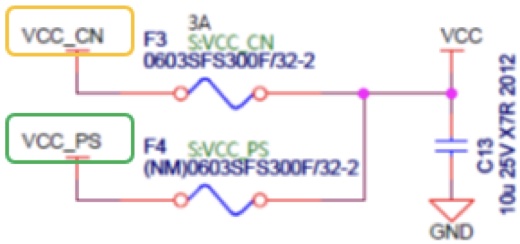 Measurement configuration example 1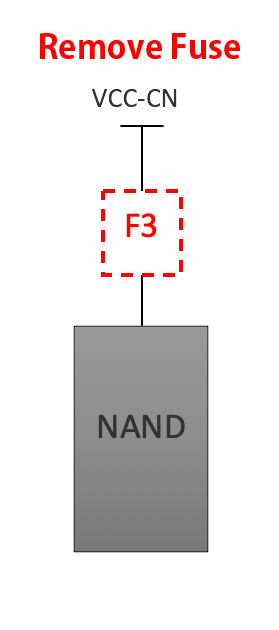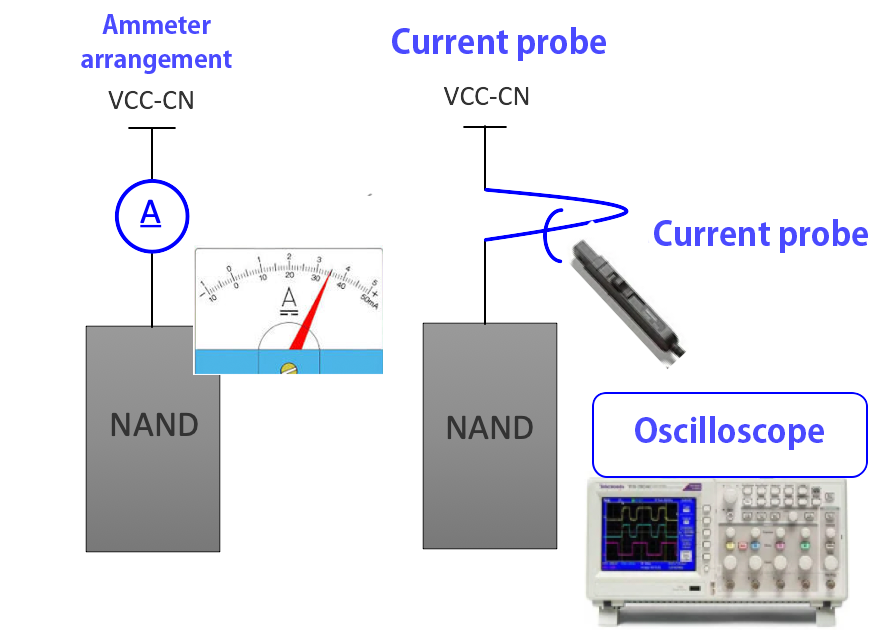 Measurement configuration example 2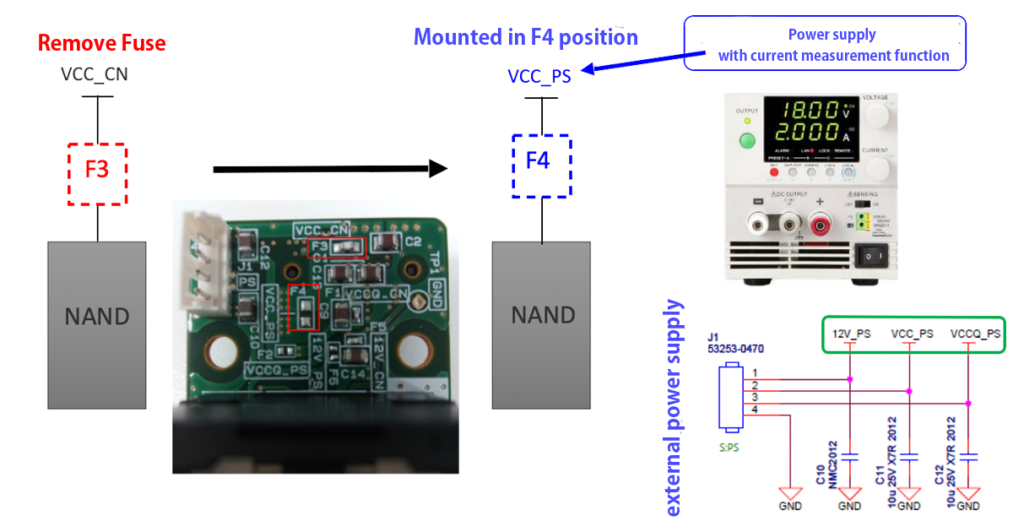 Reference: Conventional type current monitor compatible modification